HAVE A HAPPY THANKSGIVING!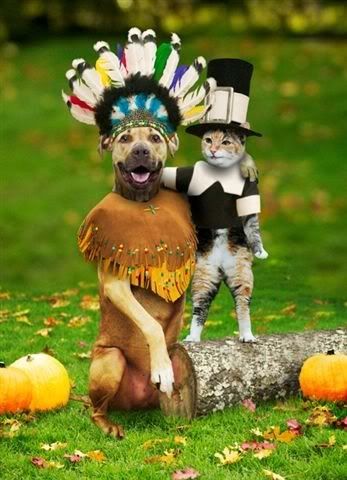 See, I like dogs too.
Eat lots of turkey, take a nice long nap, and if you're feeling particularly adventurous mix your corn with your mashed potatoes. You'll never look back.
30 DAY MUSIC CHALLENGE
Click here
to see the entire list.
Day 4 - A song that makes you sad:
I'm currently obsessed with the song Airplanes by Local Natives. It's about the writer's grandfather who died before the writer was born. My paternal grandfather died of a heart attack when my dad was just 4 years old, and listening to this song really makes me realize how much I'm missing out on by having never met him. As the song says, though, "I bet when I leave my body for the sky, the wait will be worth it."